Château Clarisse
Château Clarisse
Finance the acquisition of a building and the storage of previous vintages
SELECT YOUR WIDGET AND YOU CAN SIMPLY COPY THE HTML CODE IN THE FRAME BELOW ON YOUR WEBSITE OR BLOG.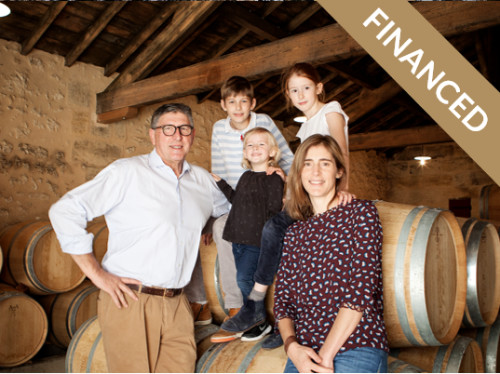 Bordeaux
par
Château Clarisse
Finance the acquisition of a building and the storage of previous vintages
Puisseguin Saint-Émilion
150% raised
Copy and paste the html code above in the code of your website or blog. The project will appear in an integrated widget to your website or your blog.
Retour en haut de la page