Finance your
business project

Raise funds on WineFunding Your contributors promote your wine Sell your wine to all WineFunders
MEET WINEFUNDED PRODUCERS
They have financed their projects with WineFunding
Producers share their experience,
as well as some passionate WineFunders.
__
WineFunded interviewed
(by order of appearance) :
Richard Rottiers, Moulin-à-Vent

Julie et Graeme Bott, Condrieu

Arnaud Boué, Bourgogne

Coralie Malazdra, Puisseguin Saint-Émilion

Olivier Cazenave, Saint-Émilion Pomerol

Alix et Gérald Standley, Bordeaux

Yann Couturier, Blaye - Côtes de Bordeaux

Retour en haut de la page
Sign-up to the newsletter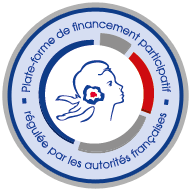 WineFunding SAS · 115 rue David Johnston, 33 000 Bordeaux, France · RCS Bordeaux 802 844 449
Conseiller en Investissements Participatifs et Intermédiaire en Financement Participatif registered at ORIAS under reference 15003095
Member of the professional organization Financement Participatif France
Partner of MangoPay SA, approved as an electronic money institution in Luxembourg by the Financial Sector Regulator (CSSF) under reference 3812
Wine contains alcohol. Please enjoy wine responsibly.
© WineFunding