Description
---
WHAT IS WINE TRADE MARKET ?
---
Enter the World of Grands Crus !
WINE TRADE MARKET is the first B2B e-Commerce platform dedicated to anonymous transactions of Grand Crus between professionals (wine merchants, distributers, wholesalers, importers and amateur collectors).
• Wine merchants will be able to sell their stocks of Grand Crus anonymously.
• Professional buyers in France will be able to buy these stocks and resell them to the public.
WINE TRADE MARKET was created by a highly experienced team to solve systemic problems they faced dealing with the Grands Cru market.
• High price: broker's commission of 2% + margins applied by intermediaries (often 3 to 10 intermediaries). Resulting in the final price of the wine being often double that paid to the estate.
• Exclusive distribution channels: the market for Grands Cru wines is a monopoly dominated by traditional forces.
• Limited supply and demand: the business potential of merchants is limited by their supply and by the demand of their buyers.
---
WHAT WILL THE FUNDS BE USED FOR?
---
The capital increase will be used mainly to finance marketing and commercial development, as well as to make technical improvements to the web interface already in use.
To date, the company has operated on its own funds. As part of this capital raise, several angel investors have already committed to participate. The founders want to open access to the greatest number of wine lovers which is why we are working with WineFunding.

In addition to this campaign of capital raise, the WINE TRADE MARKET project has been granted a business loan of €80,000 by BPI FRANCE.
---
WHAT ARE THE ADVANTAGES OF INVESTING IN WINE TRADE MARKET? ?
---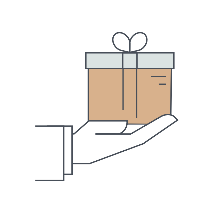 Access to B2B prices on Grands Crus
You will have access to the WINE TRADE MARKET platform as other B2B customer and can buy Grand Crus at professional prices! You will also be invited to VIP events!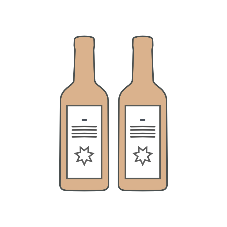 Tax reduction
If you are a French resident for tax purposes, you can reduce your payable income taxes up to 25% of the amount of your investment:
Your investment is eligible for the Madelin law favoring investment in young French SMEs and provides you with up to 25% tax reduction on taxable income in France. For example: if you invest €10,000, you can deduct up to €2,500.
*This reduction rate of 25% has been announced by the French government for 2018 and should apply on investments made before 31/12/2018 subject to the agreement of the European Union. If the EU refuses, this rate will remain at 18% like in previous years. *
Describe your project goal
ENTER THE WORLD OF THE GRANDS CRUS !