I LOVE MY WINEMAKER
I BUY HIS/HER WINE
---

The current health crisis has hit many businesses hard, particularly in the wine sector.
Winemakers have lost many occasions to sell their wine: cancellation of wine fairs, closure of restaurants and wine shops, etc. But they must continue to take care of the vineyard (nature doesn't wait!) and pay their employees.
In order to support them, you can order wines directly from winemakers whose projects are funded by the WineFunding community.
Please note deliveries are still possible at this stage, except in a few zones (see the list) and the winemaker can quickly ship them directly from the wine estate.
Shipping costs are included in mainland France excluding Corsica; for deliveries abroad, consult the link "see all offers" of the wine estate or contact us at info@winefunding.com.
-15% discount on your wine orders
If you have a promotional code, just enter it at the time of payment and the price to be paid will automatically adjust.
Otherwise, sign up to join the vibrant community of WineFunders and we will send you a discount code!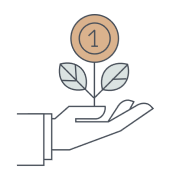 WineFunding stands in solidarity with winegrowers
WineFunding will not take any commission on your purchases to support these wine estates (excluding fees from our payment service provider).
WineFunding has also implemented other initiatives to support winegrowers:
- Free repayment of loan installments for financed wine estates, after agreements with investors who have shown solidarity.
- Increase in fundraising amounts in preparation to meet additional cash requirements.
- Collective initiatives bringing together several winegrowers (work in progress – more to follow soon!).
---
Also find online shops of other wine estates
who funded their projects on WineFunding
Note: Orders placed on the wine estates' online stores are handled by each estate, without WineFunding intervention

Retour en haut de la page