LIVE TASTING
Taste before you invest
Our private tastings, exclusively for WineFunders
---
Join us via Zoom!
These events are unique opportunities to interact with the winemakers while tasting their wines and sharing a friendly moment with other wine lovers in the WineFunding community.
We discuss various topics including terroir, viticulture and winemaking as well as other business-related aspects, such as distribution: we also invite importers, wine merchants and restaurant managers from around the world.
You can meet winemakers before deciding to invest in their projects on WineFunding, or after having invested to follow their progress, or simply before buying their wine.
Exclusively for WineFunders, these meetings are interactive and lively: everyone can join in the conversation and ask questions.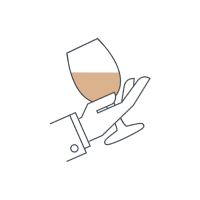 To fully enjoy the virtual tasting, we suggest you order a 1 to 3-bottle tasting pack in advance with the wines that will be tasted.
Here are a few more ideas to get the most out of the virtual tastings:
Invite friends to share the wines with them!
Use a vacuum pump or a Coravin to preserve the wine bottles tasted during the event. Contact us to receive a promotional code to buy a Coravin with a 15% discount.
Order more than the tasting pack if you want to enjoy additional bottles after the event...
---
Presentation of the Live Tasting concept
---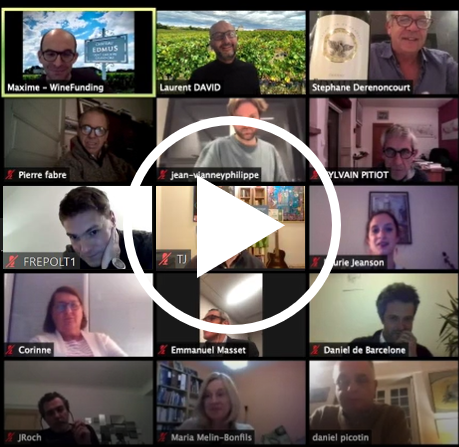 Retour en haut de la page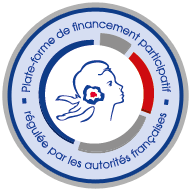 WineFunding SAS · 115 rue David Johnston, 33 000 Bordeaux, France · RCS Bordeaux 802 844 449
Conseiller en Investissements Participatifs et Intermédiaire en Financement Participatif enregistré auprès de l'ORIAS sous le numéro 15003095
Membre de l'association Financement Participatif France et de la Chambre Nationale des Conseils Experts Financiers (CNCEF)
Services de paiements assurés par Mango Pay SA, enregistré sous le numéro B173459 au RCS de Luxembourg et approuvé comme établissement de monnaie électronique par la Commission de Surveillance du Secteur Financier (CSSF).
Assurance Responsabilité Civile Professionnelle auprès de la compagnie AIG sous le numéro de police 2.401.567
L'abus d'alcool est dangereux pour la santé
AVERTISSEMENT : Les investissements dans les entreprises non cotées présentent un risque important de perte partielle ou totale du capital ainsi qu'un risque d'illiquidité
© WineFunding