LIVE TASTING
Taste before you invest
Our private tastings, exclusively for WineFunders
---
Join us via Zoom!
These events are unique opportunities to interact with the winemakers while tasting their wines and sharing a friendly moment with other wine lovers in the WineFunding community.
We discuss various topics including terroir, viticulture and winemaking as well as other business-related aspects, such as distribution: we also invite importers, wine merchants and restaurant managers from around the world.
You can meet winemakers before deciding to invest in their projects on WineFunding, or after having invested to follow their progress, or simply before buying their wine.
Exclusively for WineFunders, these meetings are interactive and lively: everyone can join in the conversation and ask questions.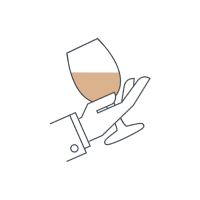 To fully enjoy the virtual tasting, we suggest you order a 1 to 3-bottle tasting pack in advance with the wines that will be tasted.
Here are a few more ideas to get the most out of the virtual tastings:
Invite friends to share the wines with them!
Use a vacuum pump or a Coravin to preserve the wine bottles tasted during the event. Contact us to receive a promotional code to buy a Coravin with a 15% discount.
Order more than the tasting pack if you want to enjoy additional bottles after the event...
---
Next Tastings
---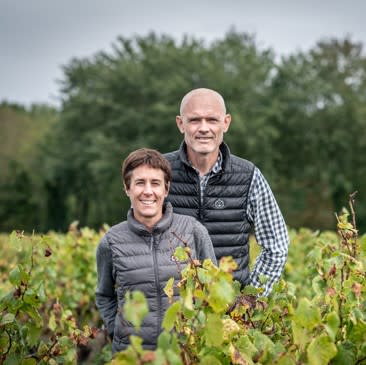 DOMAINE LES TROIS TOITS
Loire, Vertou
Thursday March 18 at 7 p.m.
With Vincent and Cecile,
winegrowers and owners
Take advantage of this videoconference
taste before investing!
The Domaine Les Troits Toits
currently finance
planting a plot in agroforestry
Benefit from 10 to 15%
reduction on the price of wine
---
Previous tastings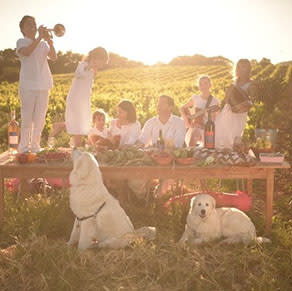 DOMAINE ALLEGRIA
Languedoc, Caux
Wednesday 27th January
With the winemaker and owner
Ghislain d'Aboville
Taste before you invest !
The Domaine Allegria
is currently financing the planting of a vineyard in spiral rows on a volcanic soil
Get 20 to 25% discount on their wines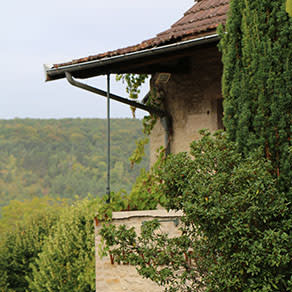 ARNAUD BOUÉ
Bourgogne, Villars-Fontaine
Thursday, December 3rd
With the winemaker
Arnaud Boué
from his cellar in Burgundy
Arnaud offers wine lovers the opportunity
to become sharholders of his company
25% tax discount on the invested amount
(subject to personal eligibility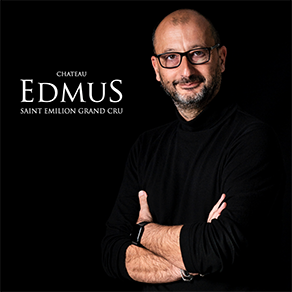 CHÂTEAU EDMUS
Bordeaux, Saint-Émilion
Wednesday, December 9th
With the owner
Laurent David
and the wine guru
Stéphane Derenoncourt
Château EDMUS
is currently financing
the construction of a new cellar
by bringing together 30 Wine Angels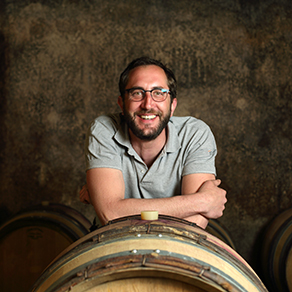 DOMAINE ANTOINE LIENHARDT
Bourgogne, Comblanchien
Thursday, July 2nd
With the winemaker Antoine Lienhardt
we tasted:
Bourgogne Pinot Noir 2018
Côte de Nuits-Villages Emphase 2018
Gevrey Chambertin 2018
The Domaine raised funds
to purchase concrete egg vats.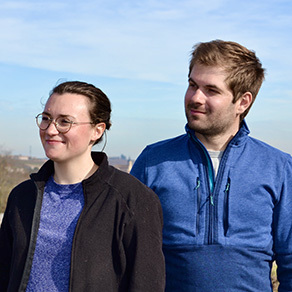 DOMAINE DES JEUNES POUSSES
Beaujolais, Émeringes
Thursday, June 25th
With Angela Quiblier, Hugo Foizel
and Thibault Liger-Belair
we tasted:
Thibault Liger-Belair, Beaujolais-Villages,
« Les Jeunes Pousses »
2017 & 2018
The Domaine des Jeunes Pousses
is raising funds
to purchase winemaking equipment.
Learn more about this project
Watch the tasting
PRIEURE LA CHAUME
Loire, Vendée
Thursday, June 18th
With Christian Chabirand,
Sylvie Saint-Cyr and Jean-Michel Deluc,
we tasted:
Prima Donna, white, 2018
Bel Canto, red, 2018
Orfeo, red, 2016
Prieure La Chaume and Confluences
are financing the creation of
a summer festival in the heart of vineyard.
Learn more about this project
Watch the tasting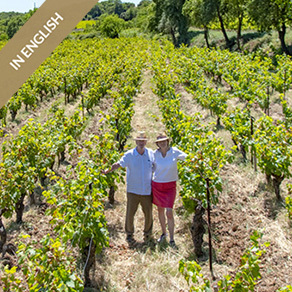 MAS GABRIEL
Languedoc, Pézenas
Thursday, June 11th
With Deborah and Peter Core,
and Rosemary George,
we tasted:
Champ des Bleuets, white 2019
Les Trois Terrasses, red 2018
Clos des Lièvres, red 2017
Mas Gabriel has financed
the plantation of Cinsault and Grenache by massal selection
Learn more about this project
Watch the tasting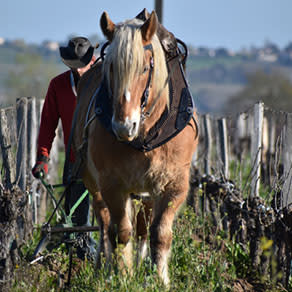 CHÂTEAU CAZEBONNE
Bordeaux, Graves
Thursday, June 04th
With Jean-Baptiste Duquesne
and Laurent Cassy
we tasted:
Entre amis, white,
2019
Parcellaires, Merlot, red,
2019
Parcellaires, Cabernet Sauvignon, red,
2019
Château Cazebonne has financed
the acquisition
of a 7-hectare plot of vines
Learn more about this project
Watch the tasting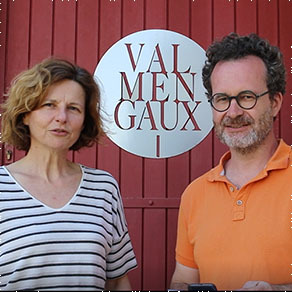 DOMAINE DE VALMENGAUX
Bordeaux, Vérac
Thursday, May 28th
With Valérie and David Vallet
and their importers,
we tasted:
Valmengaux en Jarre
2018
Valmengaux en Foudre
2016
Valmengaux en Foudre
2015
The Domaine de Valmengaux
is raising funds
to refurbish its cottage.
Learn more about this project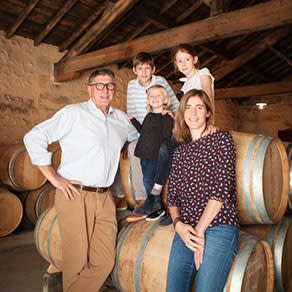 CHÂTEAU CLARISSE
Puisseguin Saint-Emilion
Thursday, May 14th
With Didier Le Calvez
and his culture manager,
we tasted:
Clarisse Castillon, Côtes de Bordeaux
2017
Clarisse, Puisseguin St Emilion
2017
Clarisse vieilles vignes, Puisseguin St Emilion 2016
Château Clarisse has financed
the ageing of its wines
and a storage building.
Learn more about this project
Watch the tasting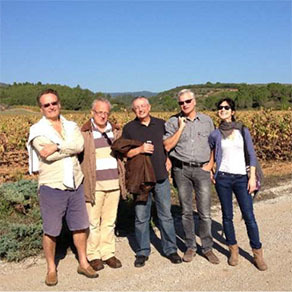 CHÂTEAU MONTPLAISIR
Côtes-du-Rhône, Vinsobres
Thursday, May 07th
With Benoît Chaignon
and his importer in China,
we tasted:
Éclats, CdR Villages white 2019
Expression, Vinsobres 2018
Haut Galets, Vinsobres 2017
Château Montplaisir
is currently funding the development
of its wine tourism activity
Learn more about this project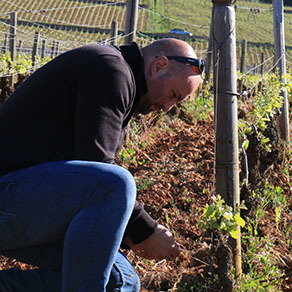 MAISON ARNAUD BOUÉ
Burgundy, Côte d'Or
Thursday, April 30th
With Arnaud Boué
and his importer in the United States,
we tasted:
Hautes-Côtes de Nuits white 2018
Côte de Nuits Villages 2017
Gevrey-Chambertin 2017
Arnaud Boué has financed
the creation of wines in Corton
and Corton Charlemagne Grand Cru
Learn more about this project
Watch the tasting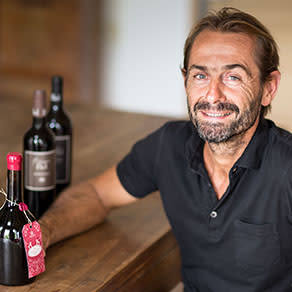 CHÂTEAU DE BEL
Bordeaux, St Emilion, Pomerol
Thursday, April 23rd
With
Olivier Cazenave
we tasted:
La Capitane, Bordeaux Supérieur 2016
Achille, Montagne Saint-Emilion 2015
Clos du Canton des Ormeaux, Pomerol 2013
Château de Bel has financed
the biodynamic conversion
of its vineyard
Learn more about this project
Retour en haut de la page