Description
Domaine de La Font des Pères is looking for its future ambassadors to help promote its wines and wine tourism offer. We kindly ask you to answer a brief questionnaire, which will enable us to identify your expectations and motivations with regard to this wonderful investment opportunity.
---
DOMAINE DE LA FONT DES PÈRES
A UNIQUE TERROIR ON AN MAGNIFICIENT SITE
---
In Bandol, the "Domaine de La Font des Pères" estate is located in a majestic setting overlooking the Sainte Baume mountain.
In 2010, Caroline and Philippe Chauvin acquired the estate, after it had been neglected for years, because they were convinced of the potential of this unique terroir in a region they particularly love. They are firmly convinced that this exceptional 30-hectare site, including 14 hectares of vines, will enable them to produce great wines, particularly from the 8 hectares of Bandol, with its north-facing slope, making it one of the appellation's finest terroirs.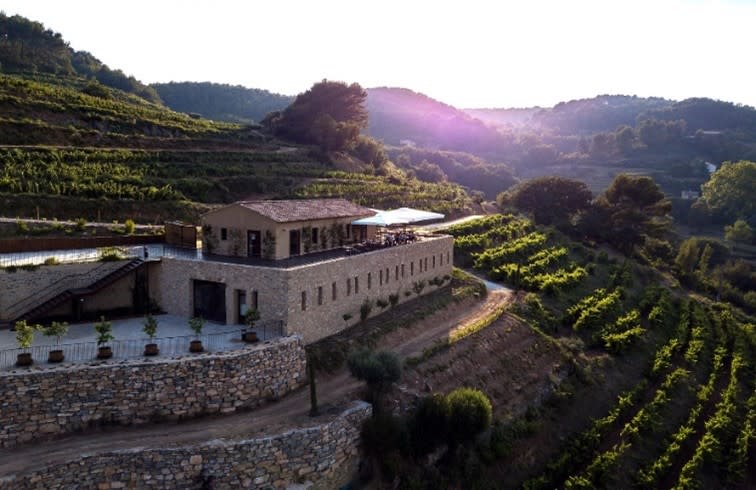 ---
ORGANIC WINES RECOGNIZED BY EXPERTS
---

The wines from this terroir, certified organic, are of great finesse and well representative of the Bandol appellation as well as other local appellations.
Domaine de La Font des Pères also recently launched a high-quality gin and vodka, the secret of which lies in the water used to make them.


---
A COMPREHENSIVE AND ATTRACTIVE WINE TOURISM OFFER
---
Philippe and Caroline have carried out major renovations to offer wine lovers an immersive experience at the heart of the estate.


1 gourmet restaurant (80 seats)

1 wine bar (60-70 seats)

3 terraces

2 Seminar rooms (60 pers.)

3 Villas (15 rooms and suites - 45 people)

2 Swimming pools

2 Pétanque courts

1 Vegetable garden, herbarium, fruit trees
and 200 chickens supply the restaurants

---
TWO MAJOR PROJECTS AT DOMAINE DE LA FONT DES PÈRES
---
---
RENOVATION OF THE ESTATE'S PROVENÇAL "BASTIDE"
---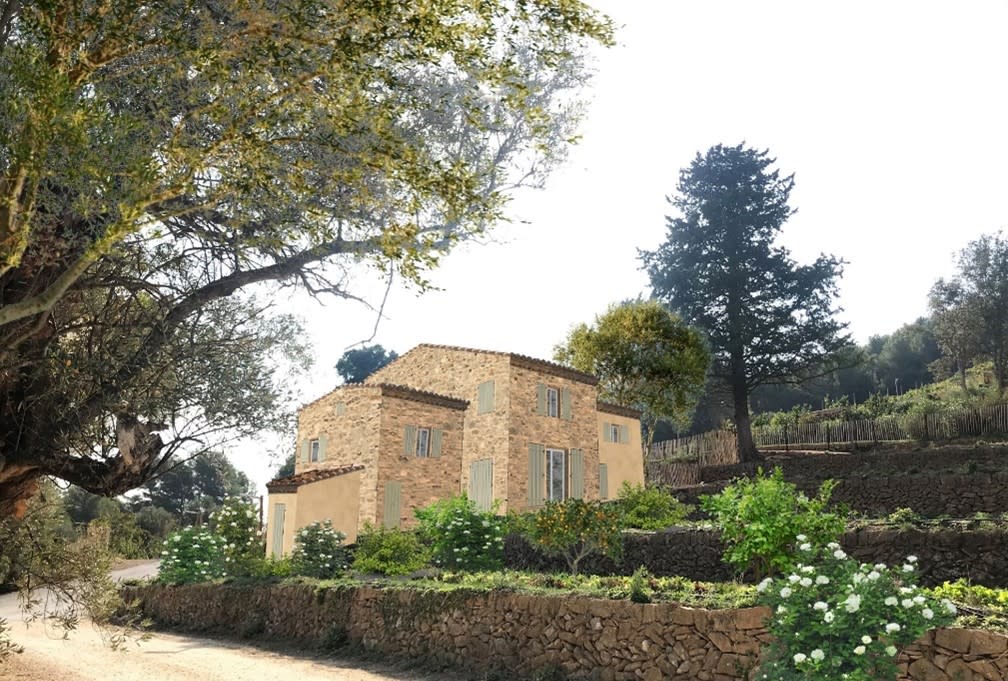 To take things a step further and offer an even more complete, top-of-the-range service, the team has begun renovating the Provençal manor, locally called "bastide", located on the estate, which was in ruins.
The aim is to increase accommodation capacity from 15 to 23 rooms or suites.
In addition to the additional accommodation capacity during the tourist season, the 8 rooms in the bastide will enable us to develop the seminar business for companies on weekdays, outside the school vacations, with the option of staying on site.
The bastide, located near the swimming pool, will feature :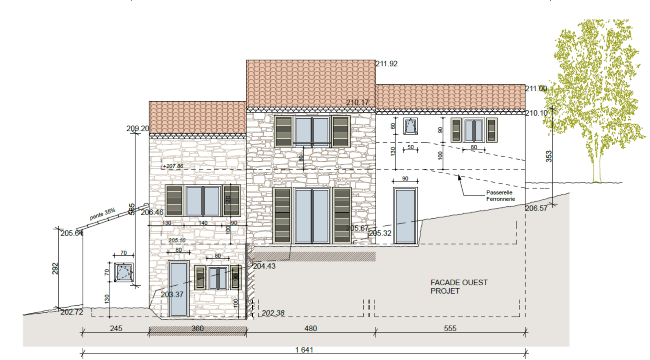 To see detailed plans, you can click here
8 bedrooms with individual bathrooms

An indoor spa with :
-treatment rooms
-hammam
-sensory shower
-salt wall

An outdoor spa in the gardens with
spectacular view of the Sainte Baume
-jacuzzi
-fitness area
-treatment rooms

---
CREATION OF A SHADE WITH PHOTOVOLTAIC PANELS
---

For more details, click here.
The project involves the creation of a large sunshade with photovoltaic panels on the existing terrace on the upper level of the cellar.
Currently, the terrace at "La Ferme Auberge" can only be used in fair weather conditions as umbrellas cannot protect guests enough. A "solid" pergola is therefore necessary. Glass panels can slide along the existing railings around the structure to provide protection from the wind.
Additionnaly, this project can be combined with the installation of photovoltaic panels to produce electricity for up to 40% self-consumption
The objective is to increase the restaurant capacity of Domaine de La Font des Pères as well as to produce electricity naturally.